A Place You Can Call Home
Choosing a career goes beyond evaluating compensation and benefits. Finding a company that is committed to helping you realize your goals, offers a positive, rewarding and engaging work environment and fosters a culture based on trust and respect is equally important.
Tropic Supply started from humble beginnings and no matter how much we grow, we remain committed to living and breathing the values that continue to contribute to our success. Our culture is based on developing long-lasting, trusting relationships with both our customers and team members, being accountable, having a positive attitude, being considerate of others and most importantly, acting with integrity in all we do.
Working at Tropic Supply can be one of the most rewarding experiences you will ever have when you are aligned with our corporate culture. Here are just a few more reasons why Tropic is a great place to work:
Team Member Recognition and Awards
Shout Out! Award
To ensure our core values remain top of mind among our team, we created a company-wide Shout Out! program that recognizes team members who demonstrate core values in action. All of our team members are encouraged to nominate their colleagues for this unique and valuable award. Nominations are reviewed monthly, and winners receive a gift that is personal to them. Examples of rewards include a leather motorcycle jacket, an iPad, a Pandora bracelet, soft-sided Jeep doors and a freshwater fish tank (including the fish!), just to name a few.
Service Awards
Tropic team members are recognized for every five years of service. Bonus checks and award plaques are hand-delivered by our leadership team during a special recognition ceremony. We are proud to say that we have celebrated 30-40+ years of service with some of our colleagues!
Internal Training
Tropic University
Tropic University was created to not only ensure our newest team members enjoy a smooth onboarding process, but also to enable further professional growth and development. From soft skills to classes that offer technical and/or specific industry training, Tropic University offers a broad and varied curriculum. This online learning tool is coupled with hands-on training during all stages of our team members' careers.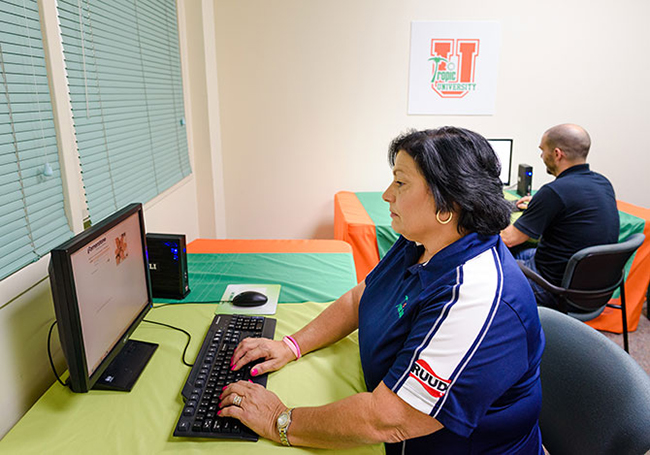 Community Outreach & Support
We are honored to give back to our community in a number of different ways. With the help of our generous suppliers, we support Breast Cancer Awareness Month, participate in a holiday food drive to support local food banks and donate air conditioning equipment to those in need – just to name a few. We also make an annual donation on behalf of all of our contractors to the University of Miami for cancer research.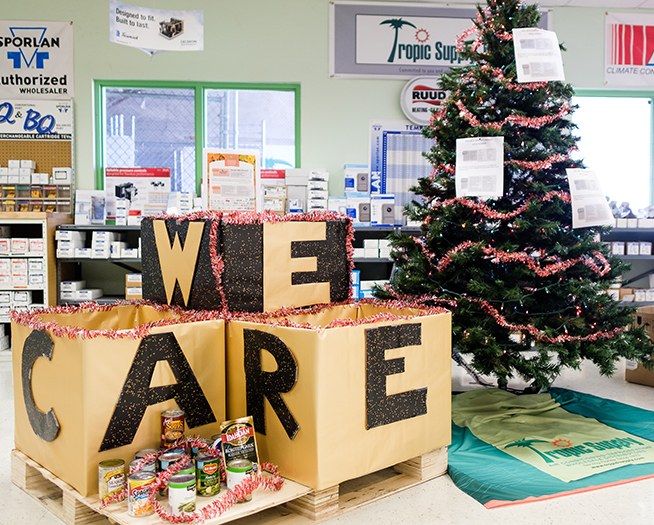 Benefits
When you join our team, we consider you to be part of our family. As a result, we strive to provide a comprehensive and competitive benefits package, including:
Medical HMO Plan – 100% Paid for Tropic Team Members
Medical POS Plan
Company-Paid Life Insurance
PTO – Starting at TWO WEEKS per Year!
Holiday Pay
401k Plan and Employer Match
Access to a Wide Variety of Supplemental Insurance, Including:

Dental
Vision
Short Term Disability & Long Term Disability
AD&D
Supplemental Life Insurance

Supplemental Spouse Insurance
Accident Life Insurance
Critical Illness Insurance
Employee Assistance Program – Professional support to resolve personal and/or workplace issues.
Health Advocate Service – Trained, dedicated specialists to help navigate healthcare issues
Working Advantage Discount Program – Savings on a wide variety of items…everything from movie tickets to automobiles!
Travel Assistance Service – Helpful resource when traveling internationally or over 100 miles from home
Free Will Prep Service Through Mutual of Omaha
Employee Discounts on Air Conditioning Equipment and Supplies for Personal Use
Do we sound like a good match? Browse our open positions below. We look forward to getting to know you!